About Hydrangea Derby
Derby City Council began the hydrangea collection in 1984 at the request of Plant Heritage whose purpose is to stop plant species becoming extinct.  Since April 2010 Hydrangea Derby, a voluntary group, has maintained and developed the garden in partnership with Derby City Council, Parks Department. Within the hydrangea garden is the National Collection of Hydrangea paniculata; 137 different cultivars at the last count.
Finding Us
We are at the north end of Darley Park, near a busy cafe and public toilets.  Click on this map for the surrounding area.  Click for a map of Darley Park.  Google Maps.
 Nearest post codes for free parking:  Darley Park Drive Car Park is DE22 1EN.  Darley Street Car Park opposite The Abbey Inn is DE22 1DX.  All vehicles and contents left at the owners risk.
Opening Times
The garden is in Darley Park, a public park run by Derby City Council.  A third of the garden is open every day of the year but the remaining two thirds is in a walled garden on the same site.  The gates to this part of the garden are kept closed while the plants are dormant because there isn't much to see and because we like to throw open the gates in July, when the plants are coming into bloom and putting on their usually magnificent show, as a dramatic and astonishing reveal.  This date can vary a bit according to previous temperatures and rainfall but is usually within the first weeks of July.  The date for 2021 will be announced here.
Entry is free but we do have a Just Giving Page to raise funds for new plants and equipment.  There is also a collection box in Darley Park Café.   
The Annual Open Day starts at 10am and finishes at 3pm.  Volunteers are on hand to answer your questions and there are 2 free tours, lasting about an hour, at 11am and 2pm.  The 2021date will be announced here in due course.  It is usually held on a Sunday during the first two weeks of August. 
We don't retail plants.   Hydrangea Derby hasn't, at the moment, the resources to propagate plants so isn't in a position to provide plants for sale, and because of plant breeder rights are not able to offer cuttings. We would direct you to the RHS Plant Finder to locate suppliers.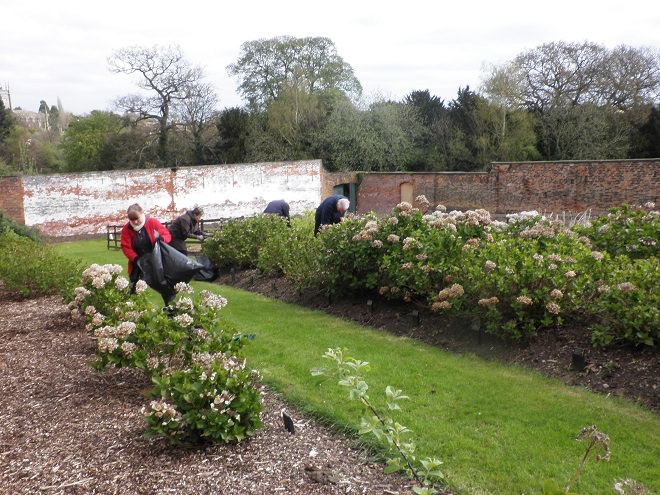 Maintaining and developing the garden is done by volunteers.  We add new cultivars and take out old ones.  Plants are pruned and deadheaded, mostly once a year.  The beds are weeded and the edges and paths kept tidy.  Volunteers have mulched all the beds this year.  Parks cut the grass, provide the mulch and add financial support and knowledge for all things infrastructure.  If you want to Volunteer click on the link to find out more, or contact us through our Contacts Page.